(image from onthewaymodels)
This month, I am giving away a 20mm WW2 Soviet bundle.
A while back I bought the Italeri JSU-152 box set that came with two kits in it: one for a "standard" model, and one for a quick-build "wargamer's" model. After examining both kits, I decided to build the standard kit and give away the quick-build kit.
You get a complete kit in single sprue, depicted above, plus some decals that came in the box. To save on postage I am sending the sprue in a padded envelop, with the box collapsed.
I have also included a couple of sprues from Zvezda, being: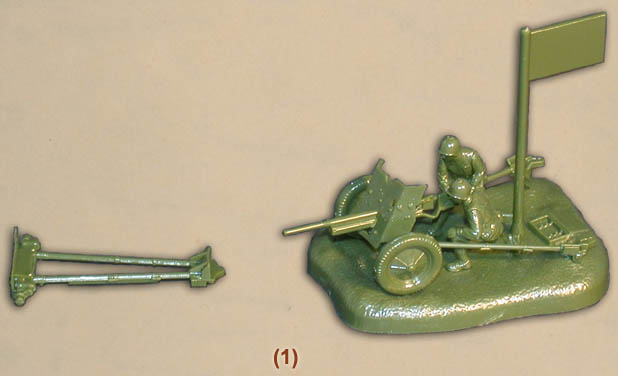 (image from plastic soldier review)
a single Soviet 45mm anti-tank gun depicted above, including the mini-diorama base but MINUS the crew figures. The sprue comes with parts to build the gun in tow position, so you can either use it for a towed gun model, wreck it for a wrecked gun terrain piece, or supply your own crew.
and:

(image from plastic soldier review)
the two rifle-armed infantrymen on the left side of the picture above - two of the first and one of the second, a total of 3 figures.
Not nearly enough to recreate a Russian horde, but hopefully just what you need to round out that platoon.
Let me know if you want the above by leaving a comment, and I will draw a winner on the 15th of the month. This is not a first-come, first-serve offer,
This offer is free; once I let you know you have been drawn, do let me have your email and mailing address, and I will mail it to you. You don't even have to pay for postage. I am doing this not to get some money back, but to give these toys a good home. If you want to pay back somehow, I ask that you make a small donation to a local charity, or consider doing the same thing I am doing and give some gaming stuff that you no longer need/use a new lease of gaming life.
Thank you.